2021 Applications will open later in the year
We're so glad you're interested in joining us for Summer Camps 2021! As the dates get closer, we will be posting more information here. Check back here in late November when application forms or updates to Summer Camps in 2021 will be released.
In the meantime, you're welcome to contact us at vicyouth@adventist.org.au to express your interest in Summer Camps 2021 and to ensure that we have your email. That way you'll be among the first to know when the announcement is ready.
GAP CAMP: 7 – 11th January 2021
16-19* years old (*19 is the maximum age for attendees in 2021 as 2020 was cancelled due to the bushfires)
JUNIOR CAMP: 12 – 17th January 2021
10-12 years old
TEEN CAMP: 19 – 24th January 2021
13-15 years old
STAFF APPLICATIONS (ALL CAMPS)
Staff applications are open! Do you know any wonderful young-leaders who love Jesus and love kids? Let them know that now is the time to apply to serve at summer camps 2021.
https://events.adventist.org.au/event/info/6928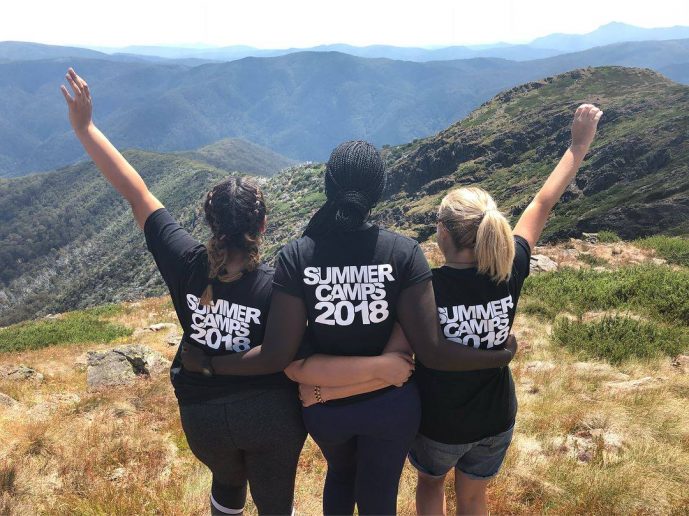 What is Summer Camp about?
At VicYouth we are excited about providing fun and engaging opportunities to make lifelong friends and grow in our relationships with Jesus. Our annual Summer Camp event is definitely a place where we see lives transformed. We run three different camps for young people;
Junior Camp for ages 10-12

Teen Camp for ages 13-15

Gap Camp for ages 16-18
We are committed to giving every camper the best opportunity to experience all that camp has to offer – with the help of our carefully selected team of staff. Our aim is to teach, encourage, support and empower all who attend, as well as show them Jesus' love as part of a caring Christian environment. Our Summer Camps provide opportunities to make new friends (and catch up with old ones), take on new adventures, learn more about specific interests, and make enough memories to last a lifetime.
The camps are held at Camp Howqua, which is a 20-minute drive from Mansfield, Victoria. For more information on the facilities, visit https://camphowqua.com.au/